One of the Etsy stores our shopping script buys packages from is LL Crayon Creations, run by Stacie Gilpin from Florida. Our script has found that she has some of the most imaginative, durable and long-lasting crayons around.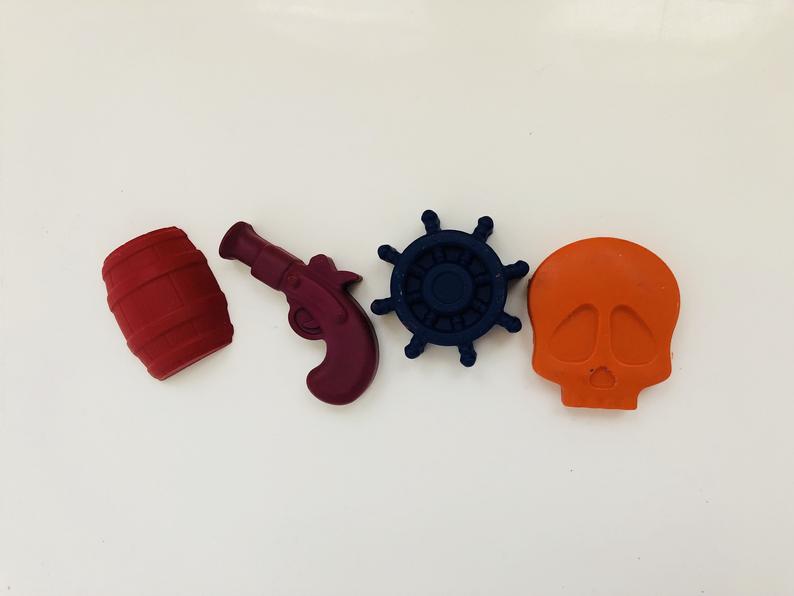 Stacie told us about her shop… " I started this company in March of 2018. My son who was 4 at the time had so many broken crayons I was throwing away so I decided to take them and make him new colorful crayons from molds.
I would make names for kids birthday parties at his preschool and they were a hit. So I decided to start a Etsy shop.

I enjoy making themes. From the personalized label to the paper in the box..Halloween, Easter, Christmas…I am all about the details. I love making a one of a kind gift for a child that will make them smile. I only use high quality crayola brand so they last and are safe for little hands. "