To kick off 2020, I'm raffling off a gold dinosaur head on Pi Day (March 14th). Just put in your email to enter and share to win more entries!
It takes 5 seconds to enter for a chance to win at the link below: https://bobcatinabox.com/pidaycontest/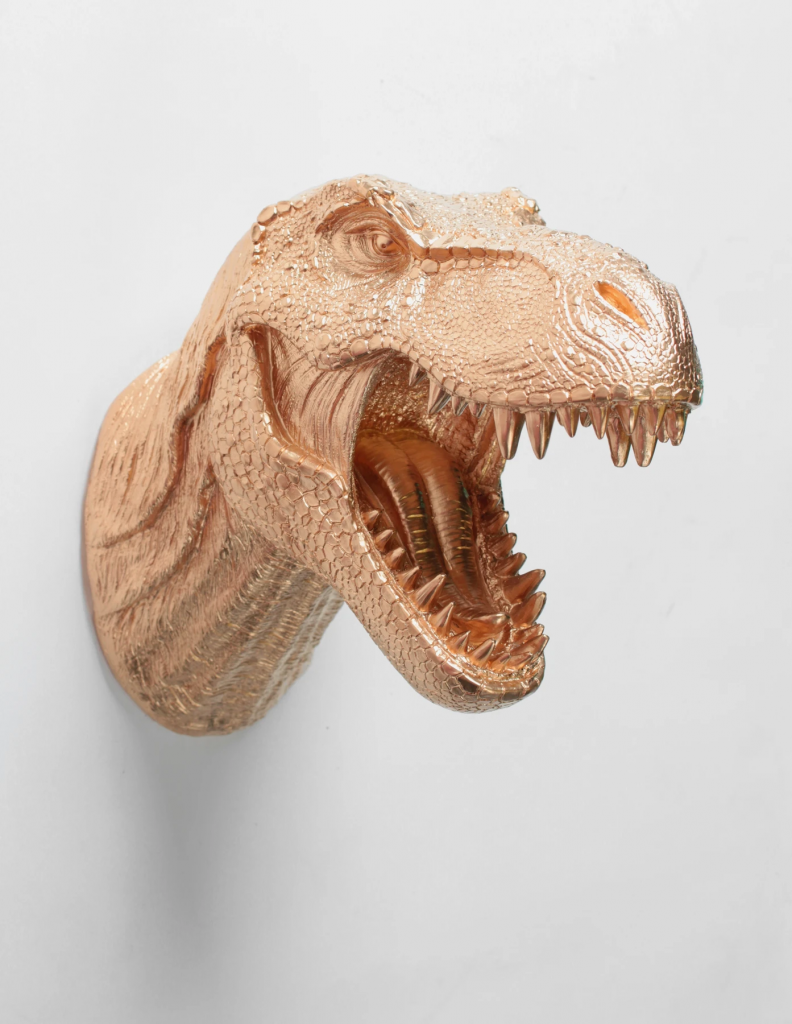 This 6 pound golden, wall-mounted, dinosaur head has been one of the most popular products ordered by our shopping script. Some of our most popular keywords are 'dinosaur' and 'gold'.
Who doesn't need a big T-Rex staring out at them over the mantle in the living room? Alternatively, terrify guests by putting it in your bathroom right across from the toilet!
Your odds of winning increase with every person you refer. Spread the word! Good luck.