One of the stores our shopping script buys packages from is Medium Control, a design studio that focuses on art prints and apparel (mediumcontrol.com). The store is run by designers Kristy and Tommy Kronquist out of Minnesota. Our script has found that Medium Control has some original coasters and interesting designs.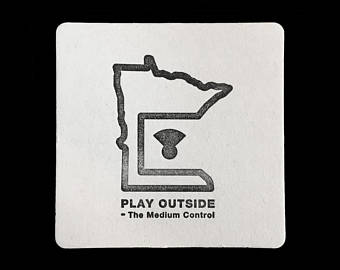 The Medium Control was born in 2001. After college, Tommy knew he wanted to work for himself as a designer. It was a time of long nights and new beginnings.
On top of building a reputable portfolio of design clients, Tommy needed an additional creative outlet to express his own ideas and explore multiple mediums. The first endeavor was an apparel + accessory line. This was inspired by the snow/skate/surf culture he was deeply invested in, and his newfound love for classic modern design principals + philosophy. Out of this exploration The Medium Control was born.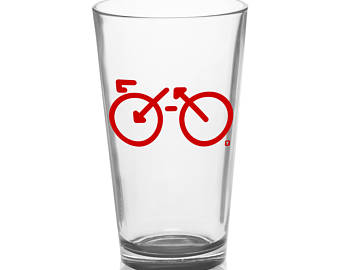 What started with a couple t-shirt ideas has grown into a true creative business. Today as the business continues to grow, it allows Tommy to share his minimalist art + design with those who appreciate a modern, clean, and thoughtful aesthetic. Providing the individuals amongst us with hand printed apparel, art and home goods.